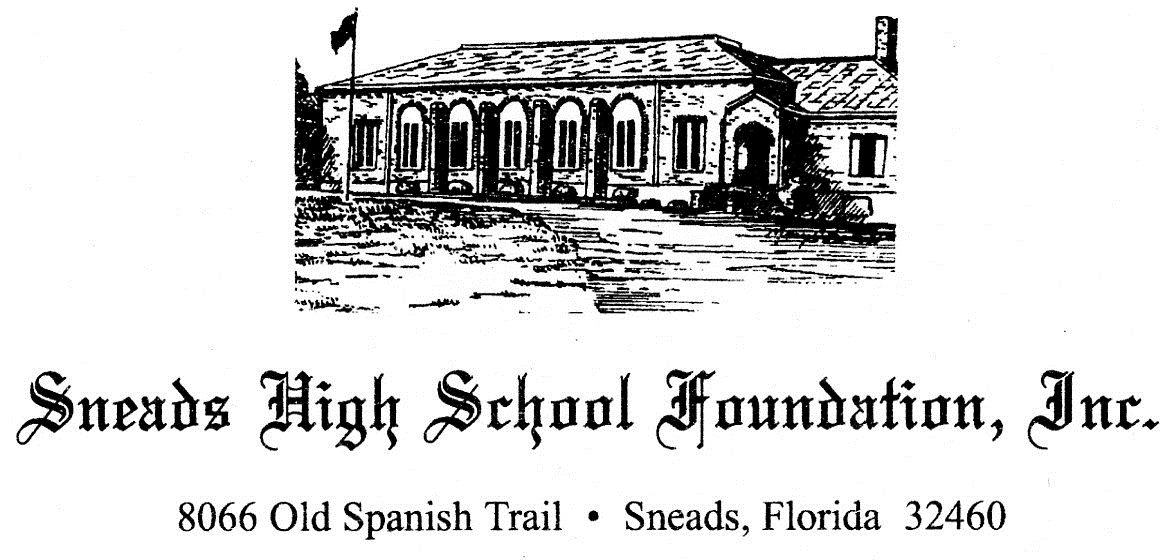 The mission of the Sneads High School Foundation is to enhance and enrich student learning opportunities by providing finacial support for academic and co-curricular programs at Sneads High.
Our Foundation is a non profit organization and its Board of Directors is comprised of community leaders, local business leaders and/or Sneads High alumni. The Foundations' commitment is to raise and utilize funds, which allows us to provide these enrichment opportunitites to our students.
As part of this effort, we offer you the opportunity to donate to the SHS Foundation - for your generosity you will recieve such benefits as an engraved spot on our Foundation Members plaque displayed in the front lobby of the school, a quarterly newsletter, special invitations to Foundation events and the satisfaction of knowing you are a part of enahancing our school.
Thank you and Go Pirates!
For more information contact the Foundation at
www.sneadshigh.foundation@gmail.com
and join us on Facebook!